Now that we can officially don all stores with holiday gear (seriously what was the deal with the holiday stuff being put out in the stores in August???), the holidays are HERE!
Who doesn't love the blinking lights on homes and in stores, the smell of peppermint and gingerbread, mulled wine and hot teas?  After the long dark days of the pandemic where my husband and I were seriously sick of seeing one another day in and day out for months (you again?) being able to hug especially my 70/80 year old beloveds and eat our Swedish Smorgasbord for the first time since what feels like forever is a gift I don't take lightly.  Just thinking about those things as I write I sigh and slow down…the wise part of me always has good perspective when I am able to give her some space in my mind, body and calendar.
And then a hot minute later, my other less hopeful parts push their way in. I think…ugghh will my gifts be good enough or am I gonna let people down?  Oh Lordy so and so has the best holiday cards mine aren't that great. The excessive pressure coach/bully starts pressuring me to cook over the top time consuming holiday cookies. My personal favorite- I am overwhelmed and then start to freeze up and fritter an afternoon away thereby getting nothing done.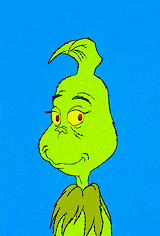 In my 20s and 30s each holiday season I battled my "Grinch parts" as I called them. My goal- total eradication!  These grinchy parts are not attractive or fun to be around.  Watching them come and go over the years I now see their pattern.  In moments where I feel not good enough or out of control or not seen, the Grinches are not far behind.  Jealousy tries to spurn me to do more of the things, to compete and gain love.  Snippi-ness appears when I am tired and yet still not hitting my over the top targets, ineffectively trying to have people around me help.  These Grinches appear when pain appears. They are  irritating, kind of embarrassing and super well intentioned.
This year- I'm doubling down on my new strategy- hospitality.  These grinches need some coffee or cocoa, a moment to breathe, some perspective, a connection to wisdom.  When wisdom and Grinchy's combine I can usually find my way back to more balance if only for the day.
To you my friend, as this holiday season begins I wish you much wisdom in the inevitable ups and downs of the season.
Gretchen
(To you my readers, what do you when your grinch parts ermerge?  I'd be curious to know- pop it in the comments below.